If you were an engineer...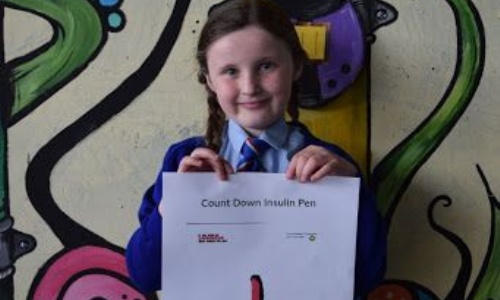 Maisie, now in year 4, has been selected by Canterbury Christ Church University to have her design 'Countdown Insulin Pen' brought to life and made into a prototype by a team at the University.
Mrs T Clark and Miss Underdown, who ran the competition in conjunction with the University, are incredibly proud of Maisie. Maisie was selected as a winner from the whole of the Southeast region who entered.
Watch out for the next issue of I.R.P. News for an interview with Maisie, who will share with us how she felt when she won.