E-Safety Workshop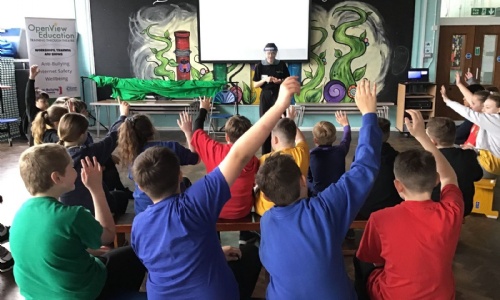 Last week Year 5 and 6 were lucky enough to be visited by Open Education who held an informative workshop about online safety.
Using their prior knowledge from Computing and new information learnt at the workshop, children were able to discover how apps are allowed to use your data (even if you aren't using them), how to prevent cyberbullying and even realise when conversations online can ring alarm bells.
The workshop was a great success and all students learned how to be safer online.
Please enter some content for your news story here.